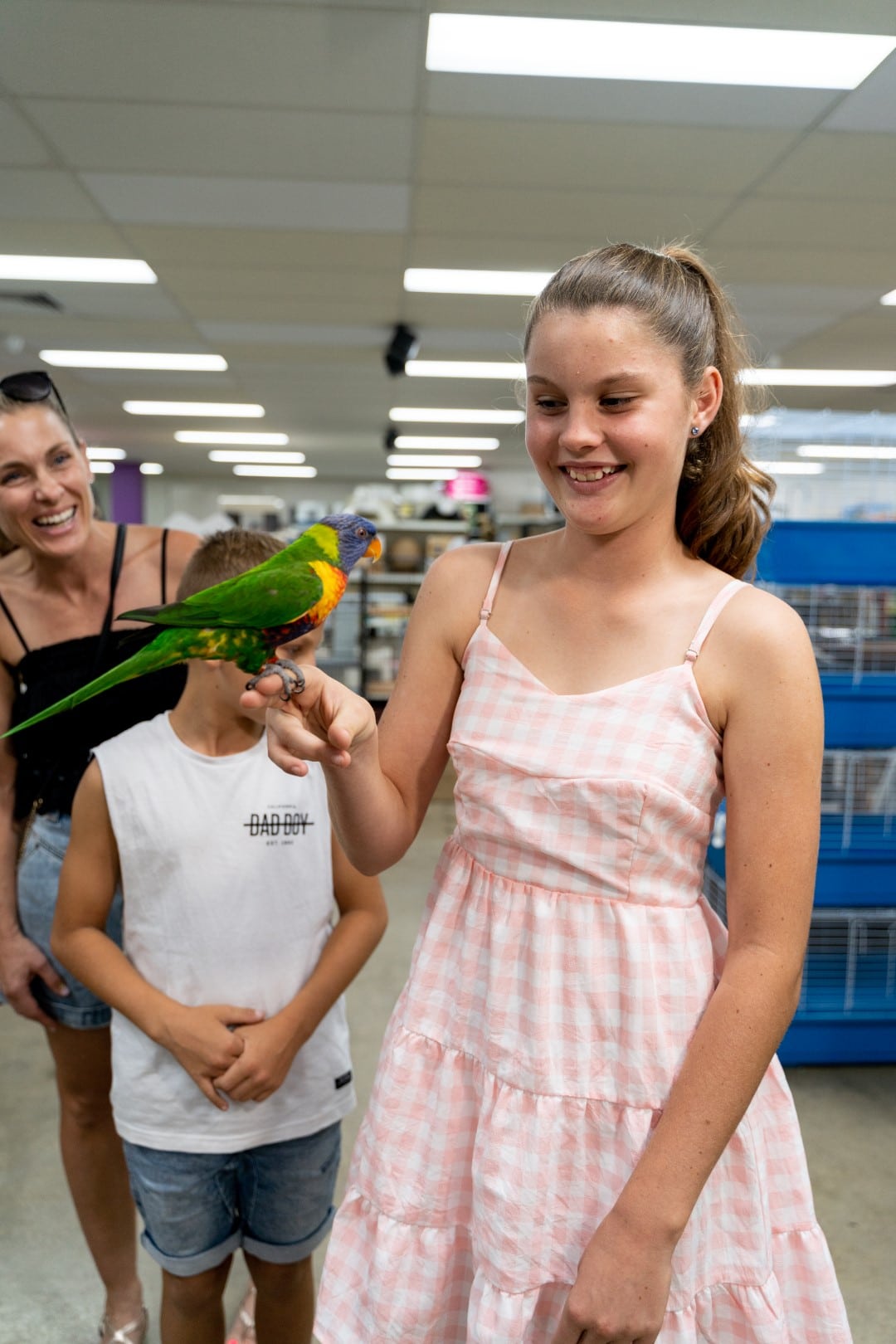 Birds For Sale
Did you know that birds are the third most popular pets in Australia?
Having a bird as a pet can be an excellent addition to your family as each breed has its own special and unique personality that is entertaining and nurturing.
Pets Warehouse Penrith stocks a huge selection of native Australian birds, and we also have rare and exotic species that would love to come home with you. Many people don't realise that birds can also be domesticated and trained to fly around your home and love to interact with the family and other pets.
Caring for a bird requires a safe and secure cage with pirching and a constant source of water and food. Our experienced team can not only help you choose an excellent bird for your home but also teach you how to handle and care for your new pet bird.